William Wright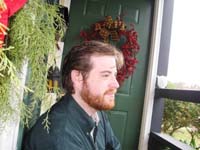 Founding Editor (2007-Present)
William Wright is author of five full-length books of poems, including Creeks of the Upper South (co-written with Amy Wright, jointly published by Jacar Press and Unicorn Press, 2016), Tree Heresies (Mercer University Press, 2015), Night Field Anecdote (Louisiana Literature Press, 2011), Bledsoe (Texas Review Press, 2011), and Dark Orchard (Texas Review Press, 2005, winner of the Breakthrough Poetry Prize). Wright's chapbooks are April Creatures (Blue Horse Press, 2015), Sleep Paralysis (Stepping Stones Press, 2012, Winner of the South Carolina Poetry Initiative Prize, selected by Kwame Dawes), Xylem & Heartwood (FLP, 2013) and The Ghost Narratives (FLP, 2008). Wright is Series Editor and Volume Co-editor of The Southern Poetry Anthology, a multivolume series celebrating contemporary writing of the American South, published by Texas Review Press. Additionally, Wright serves as assistant editor of Shenandoah, translates German poetry, and is editing three volumes, including Hard Lines: Rough South Poetry (with Daniel Cross Turner, The University of South Carolina Press), The World Is Charged: Poetic Engagements with Gerard Manley Hopkins (with Daniel Westover, Clemson University Press, 2016), and The Fire that Breaks: Gerard Manley Hopkins's Poetic Legacies (with Daniel Westover, forthcoming from Clemson in 2017). Wright won the 2012 Porter Fleming Prize in Literature, the 2016 Georgia Author of the Year from the Georgia Writers Association, and his fifth volume of The Southern Poetry Anthology was listed as "20 books all Georgians should read" by the Georgia Center for the Book. Wright has recently published in The Kenyon Review, Oxford American, The Antioch Review, Shenandoah, and Southern Poetry Review.
---
Dan Morris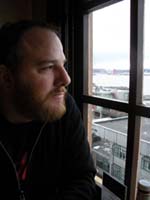 Senior Editor (2009-Present)
Dan Morris is a graduate from the Center for Writers at the University of Southern Mississippi where he earned the Ph.D. in English Literature and Creative Writing. His poetry chapbook, Following the Day, was published by Pudding House in 2007. His poems have recently appeared, or are forthcoming, in Tar River Poetry, Connecticut Review, Cape Rock, and the minnesota review. He currently lives in the foothills of the Cascade Mountains, east of Seattle.
---
James Howell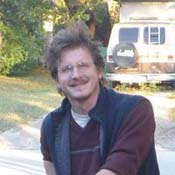 Editor and Designer (2007-2008, 2014-Present)
James Clinton Howell holds an MA in English, emphasis on poetry, from the University of Southern Mississippi. He served as owner of the late DELTAHEAD Translation Group LLC, a Japanese-English translation company serving the Japanese videogame and fashion industries. He is specifically credited for localization support on KONAMI's Metal Gear Solid 4 and Metal Gear Solid 2: Digital Graphic Novel. He currently serves as writer on Camouflaj Studio's videogame République.

Alongside his avowed technophilia, he remains devoted to poetry and literary translation, focusing on Old and Modern Germanic languages as well as Japanese. His poems have been published in The Southern Poetry Anthology: Volume II, Mississippi and elsewhere.

His freelance writing on videogames has been printed in PSM: Unofficial Playstation Magazine, Playstation: the Official Magazine, Hardcore Gamer Magazine, PC Gamer, Kojima Productions' The Show Maybe, and on 1up.com.